i recently did a mural for a friend of friend.
she is having a little boy very soon and wanted safari animals to be integrated somehow with the couple's love of ice hockey.
hence, safari animals playing hockey! [: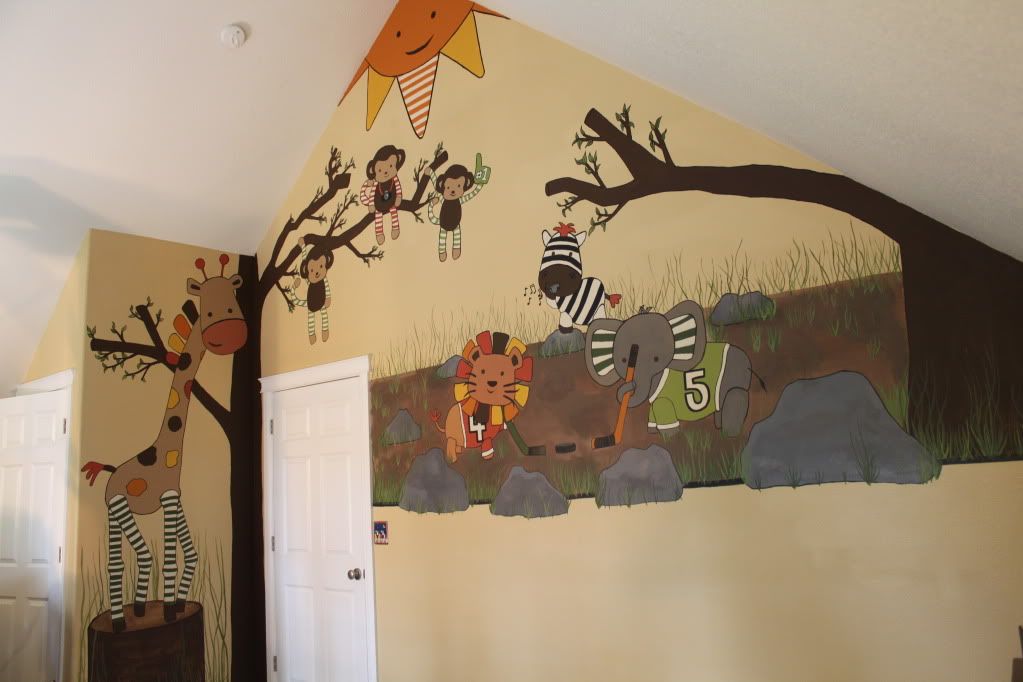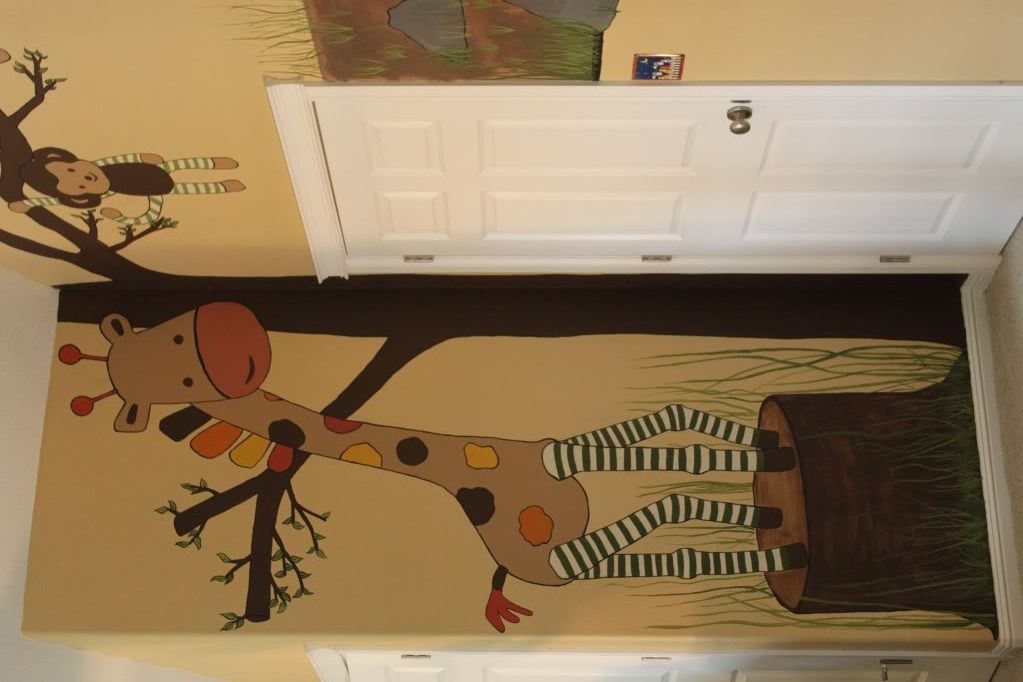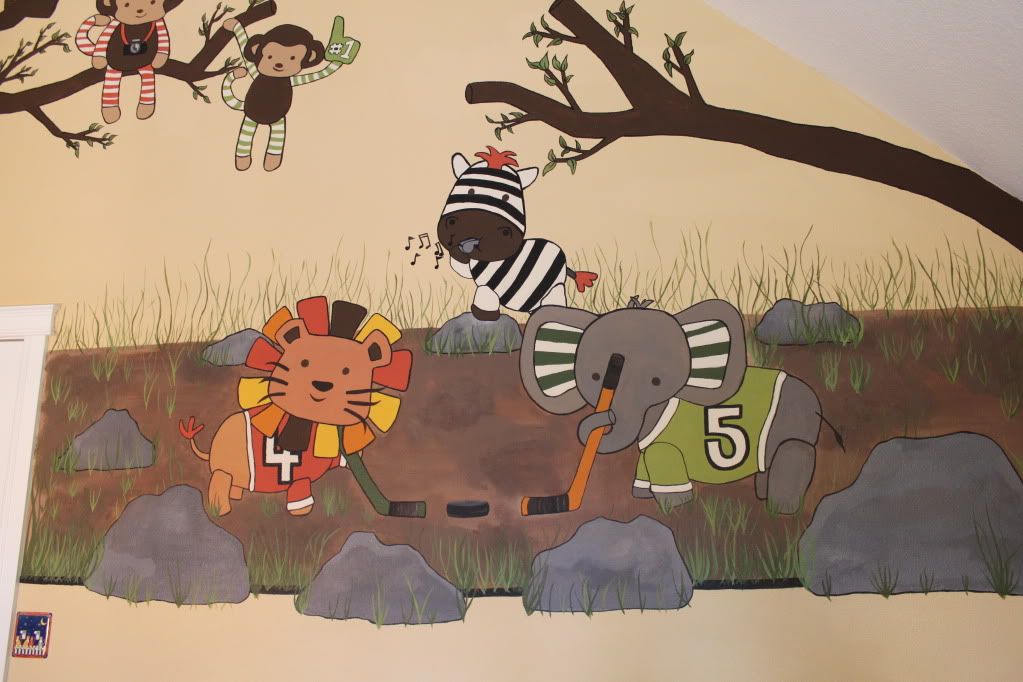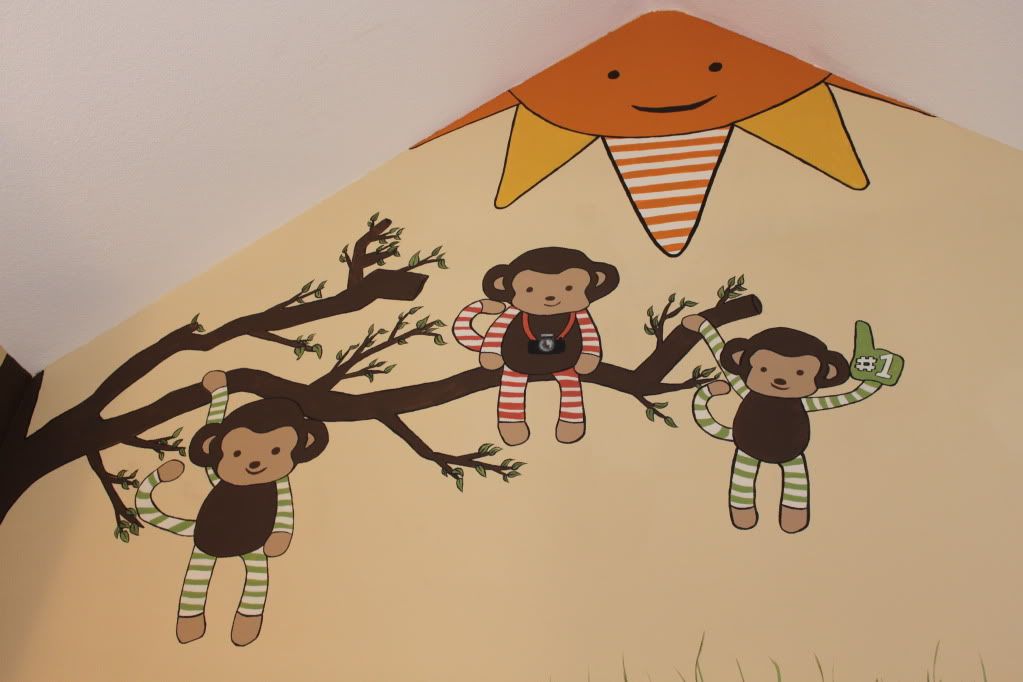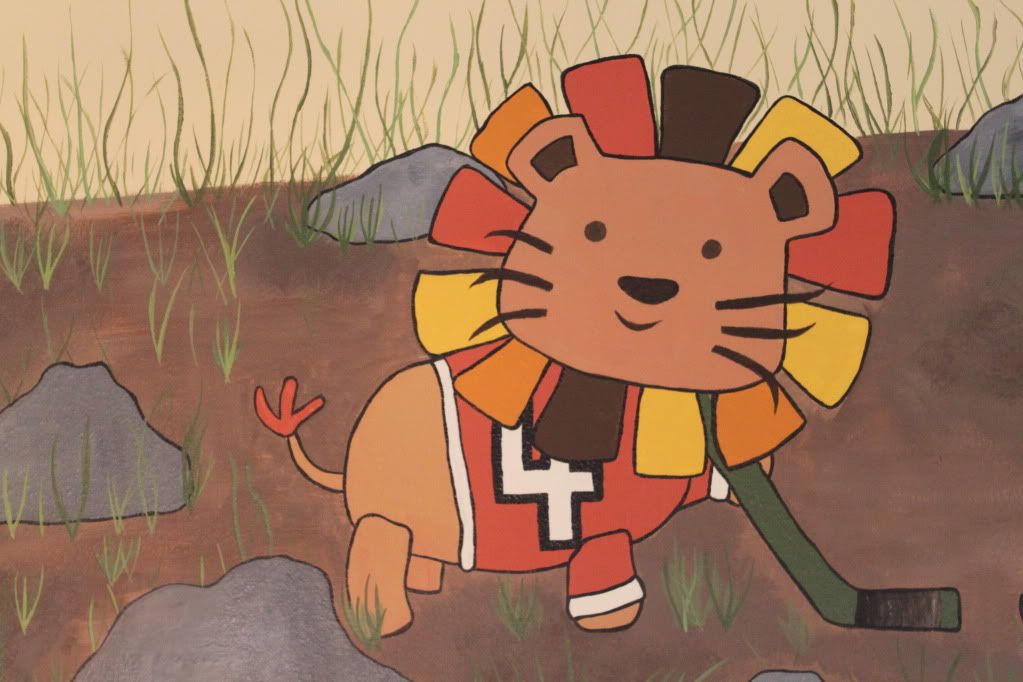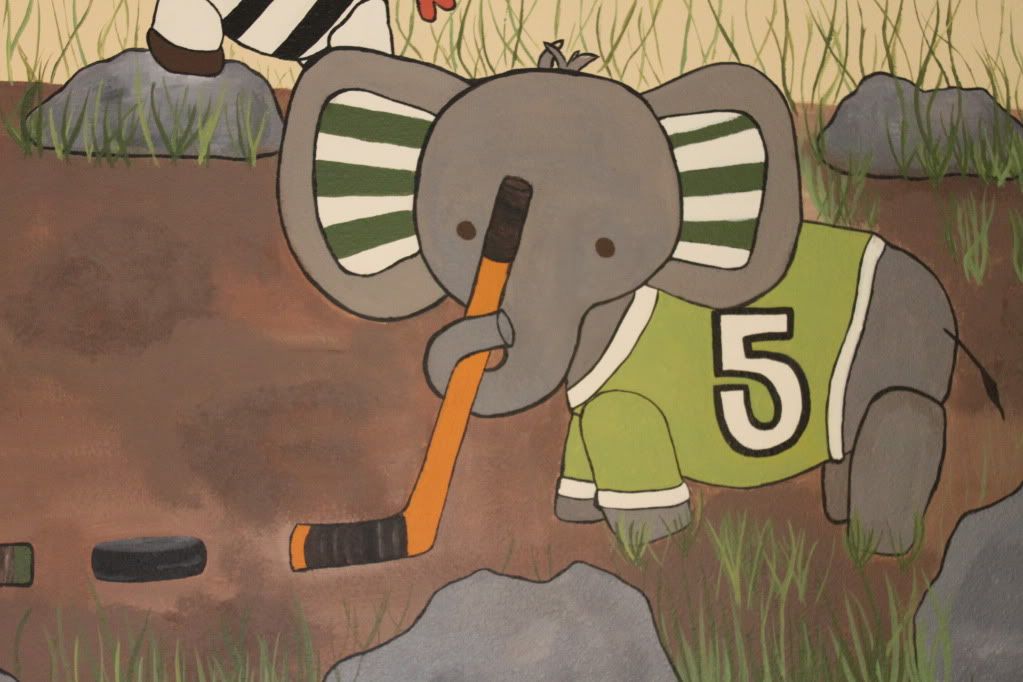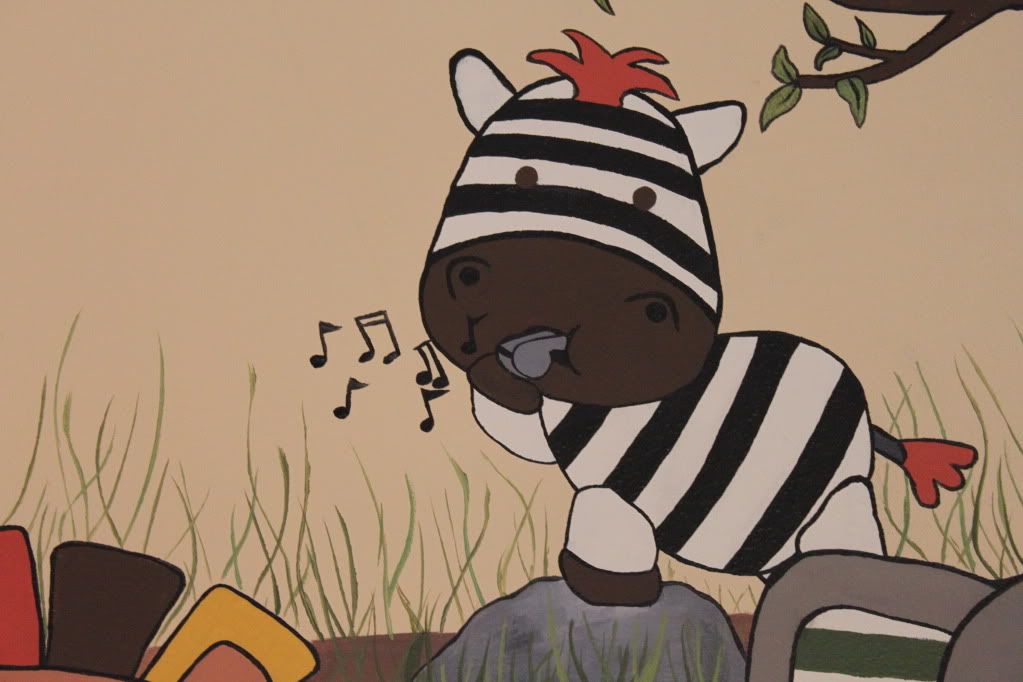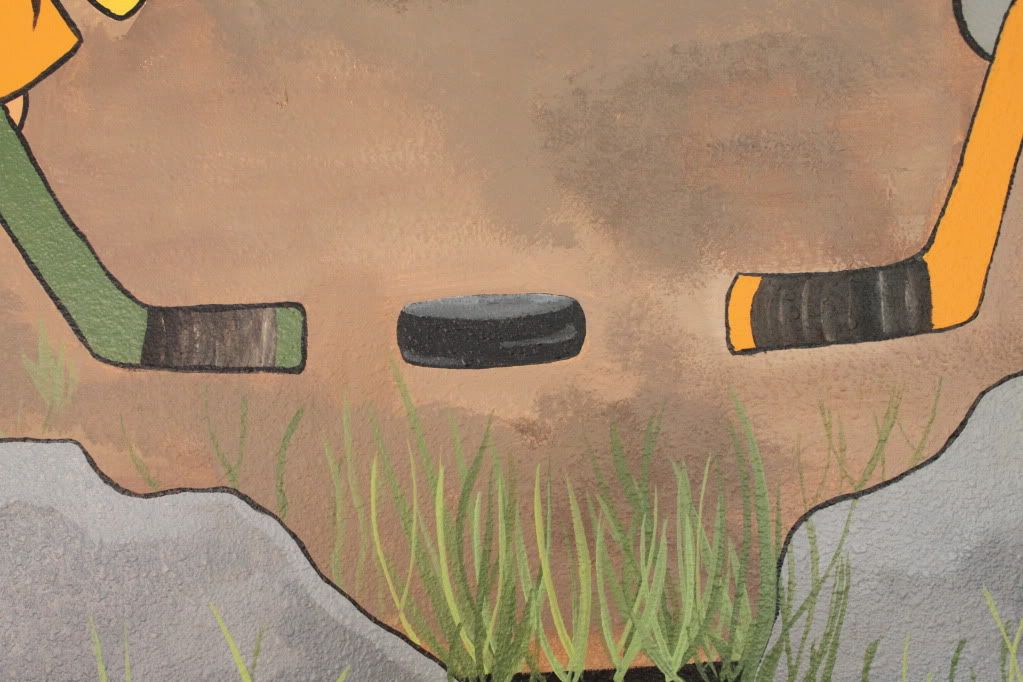 contact me for your own custom work. [:
i want to do more murals! so fun!
esj.