the BLAST kiddos recently had the local fire department come to speak with them about fire safety and tour the fire truck.
we followed up with the visit by making these AWESOME hand print firefighter thank you cards.
i found the idea on pinterest. [: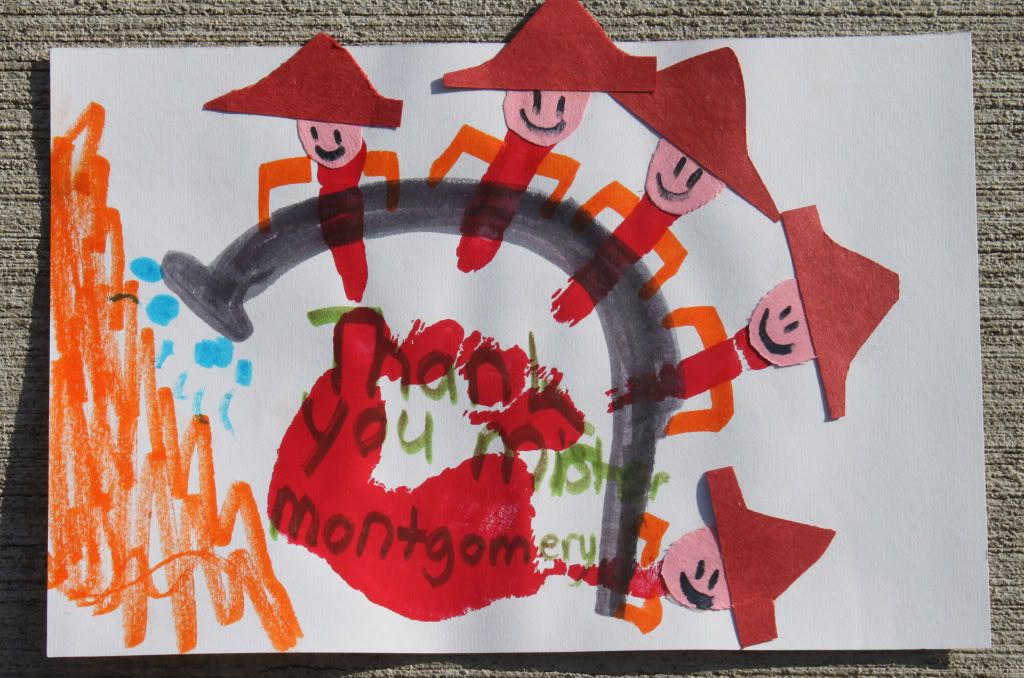 this one says "take that fire!" haha. kids crack me up.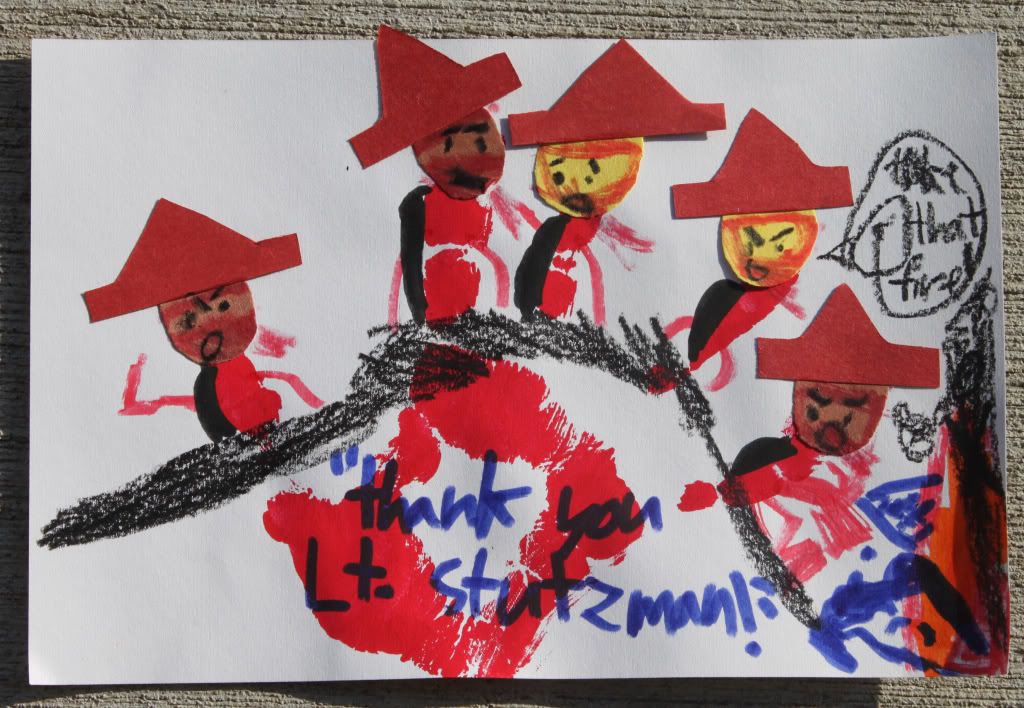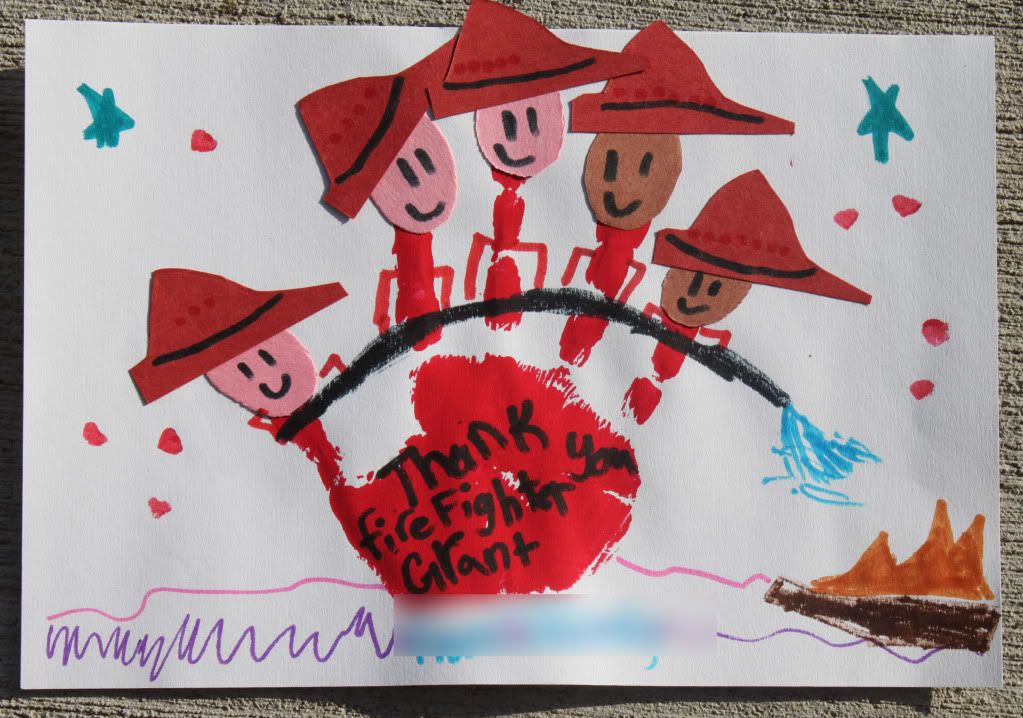 this one has women firefighters because BLAST kids are PC like that.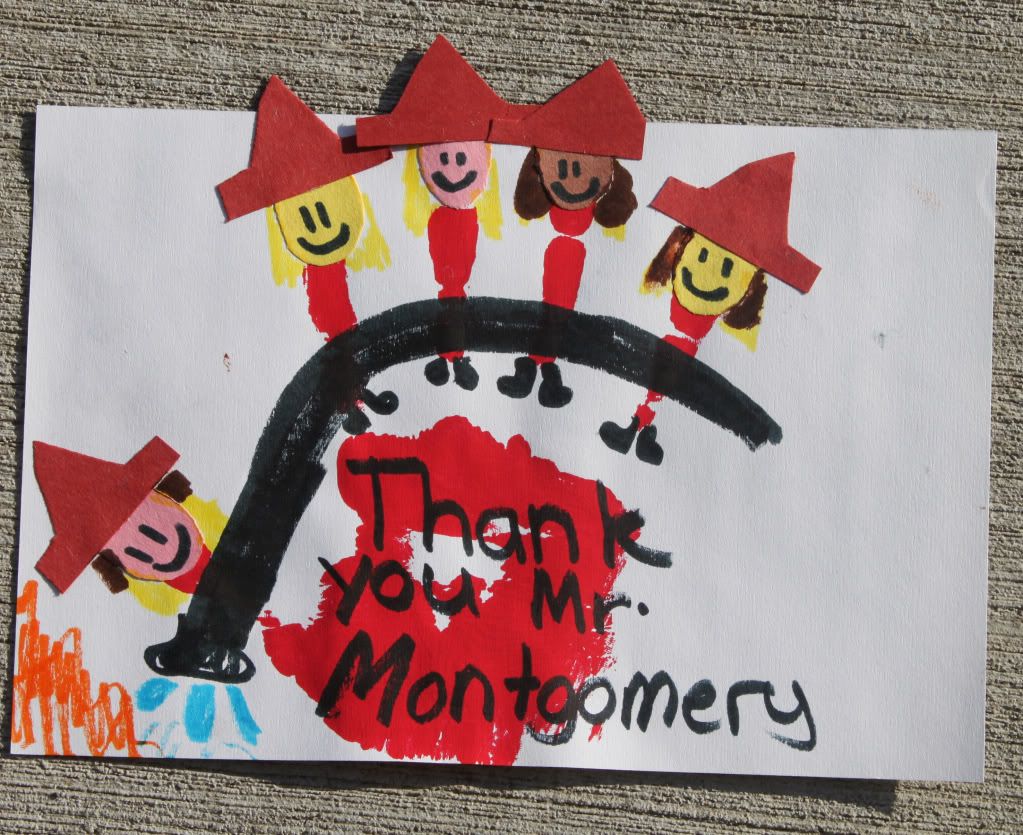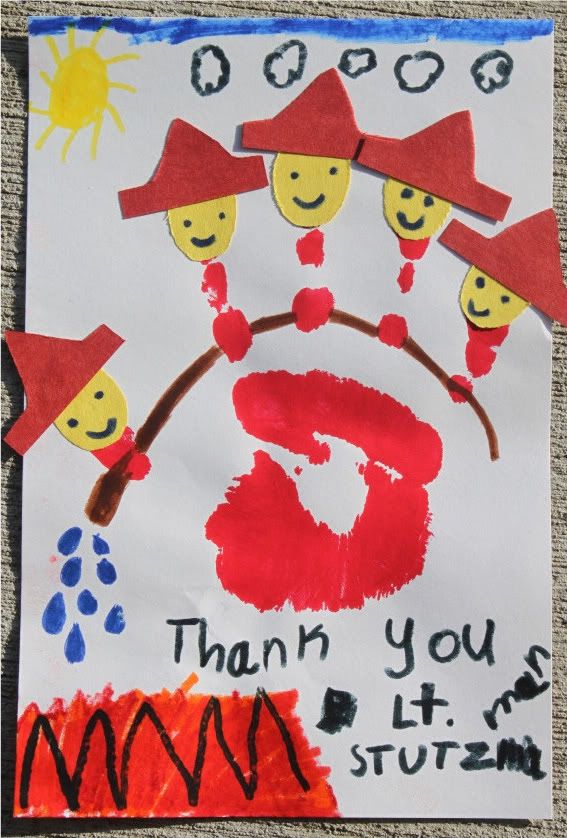 cute right?! [:
eva.